The buying season for online business resources is now upon us and the deals are going to be better than ever!
As an online business owner, Black Friday is a great time to save on the tools and resources you need to run your business. From website hosting to email marketing, there are deals to be had on just about everything.
To help you take advantage of Black Friday deals, I've put together a list of some of the best deals for online business owners. From discounts on popular software to free trials of premium services, these deals can help you save big on the things you need to run your business.
The Black Friday Game Plan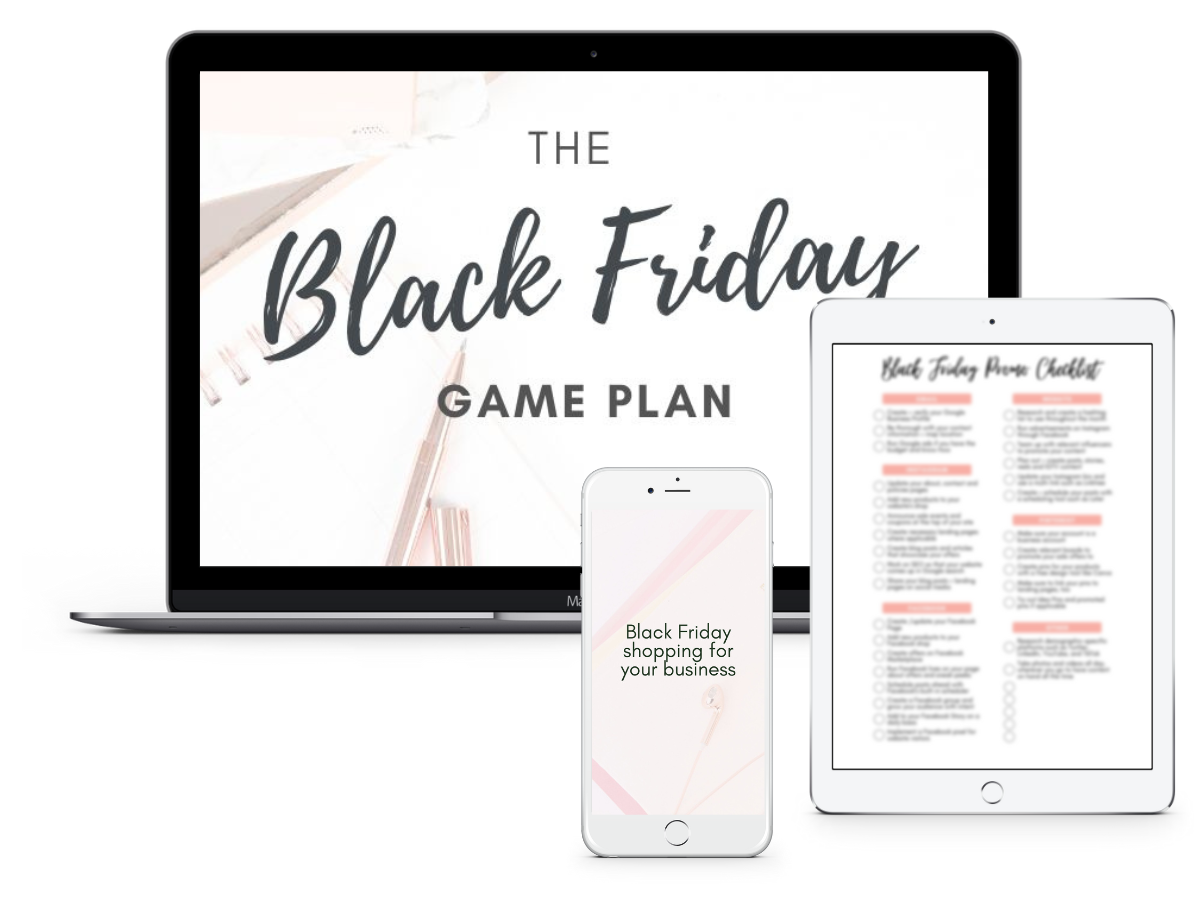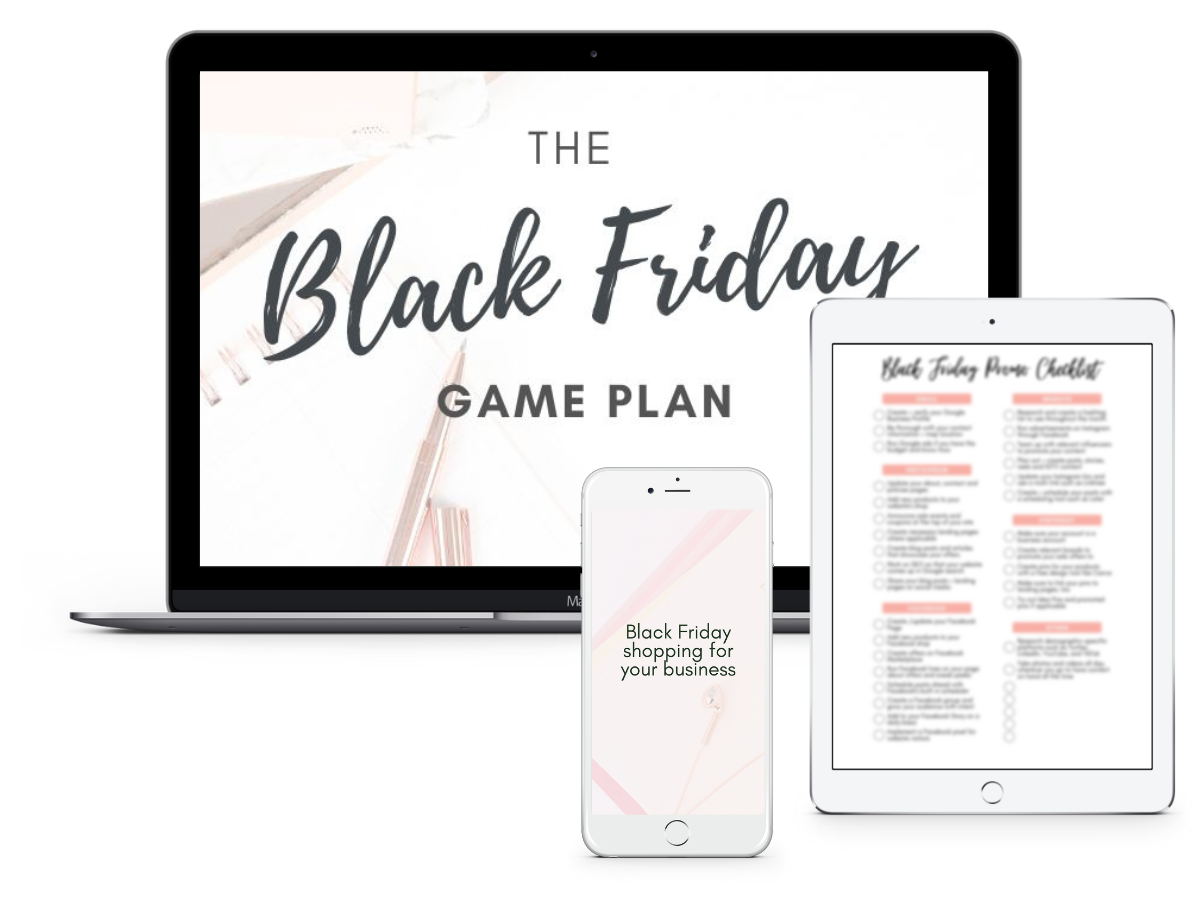 The first deal is my very own Black Friday Game Plan. I've created it to help you boost your own sales for the Black Friday Cyber Monday (BFCM) season, giving you a substantial cash injection and enabling you to splurge on your business without spending your rent money.
It includes:
a training video and guide
Black Friday promo canva templates
Black Friday roundup blog post template
Interactive popup Facebook group
From now till 30th November 2022, you can get it for 30% off!
Black Friday software sales
Easily one of my top 3 tools for organizing my business, and the only one with a lifetime deal! That means you buy Taskade once, and you never have to pay for it again.
I use Taskade for brainstorming, planning out my content, outlining my courses, and keeping abreast of time-sensitive tasks.
For each task you create in Taskade, you could add sub-tasks, comments, due dates, upload files, assign team members, and lots more!
I can't even get into all the features in one round-up blog post, but you should definitely check it out because the price goes up by 29th November!
Switchy packs a punch as a URL shortener and bio-link page builder. I've been using Switchy in my business for over a year and I'm still amazed at how feature-rich (and yet affordable) it is! It's got full tracking, deep links, retargeting, custom urls, QR codes and lots more!
I use this affordable Loom alternative to record videos for my online courses.
You can get Berrycast for a whopping 75% off, or even grab a lifetime deal!
Black Friday deals on online courses
(By Julia on Purpose)
Start your own Canva Template Shop or add an additional income stream to your business! Learn how to design templates that your customers will love, market and scale your shop.
(by Leanne Scott)
Your one-stop-shop for everything you need to be successful making a full-time passive income with your blog. From increasing your blog traffic and growing your email list to creating your first digital product or monetizing your content with affiliate links. 
Zero sales spam required. Instead, you'll learn low-maintenance strategies which focus on delivering value and building a loyal community with zero fluff.
Inside this Black Friday mega bundle bonanza, you'll get one premium course, three ebooks, one toolkit, and 50 templates. It's everything you need to reach your passive income goals in 2021.
(By Elizabeth Goddard)
Access to practically everything that Elizabeth Goddard has made or will make, for a full year, for one ridiculous price!
With The Everything Offer you can spend the next year focused on your fun, multi-offer business, and avoid the whiplash of jumping around from one school of thought to another,
Black Friday deals on Canva templates
(By Julia on Purpose)
More than 1,000 templates! The Template Hub is filled with curated Template Toolkits, Branding, Content and Marketing Resources for your Business. Click to learn more!
Black Friday deals on website and funnel templates
Bluchic makes gorgeous WordPress themes and templates for female entrepreneurs. If you've been thinking about revamping your site, or creating a sales funnel, or setting up a landing page to promote your Webinar, course, challenge, ebook, etc, you should definitely visit BluChic.
Their templates are newbie-friendly and can easily be installed by a "non-techie" person.
And for the next few days, you can get 30% off ANYTHING on their site!
HEADS UP: Thrivecart Template Shop just released lots of new designs, each with a sales page, an upsell, downsell, and a success page, designed exclusively for Thrivecart. My fave part: they're beautiful, ready to go, mobile-optimized, and designed to make sales. SHOP THE SALE NOW
No matter WHAT you want to launch next, I bet there's a Thrivecart template in the shop specifically designed to help you launch it beautifully, and it's 20% off through 11/30. You won't need ANY other page builders to customize, set up, and launch your sales funnel.
Black Friday deals on stock photos
I've used Pixistock since 2020, and they've easily become a staple in my business. They've evolved from a styled stock photo membership to become a complete content solution for female entrepreneurs.
With Pixistock you get:
Styled stock photos
Canva templates (for Instagram, Pinterest, Youtube, Lead magnets, Webinars, Ebooks, and lots more!)
Social media content calendar and caption prompts
Online courses
From now till 2nd December, you have the opportunity to get any of their plans for 50% off. They've also brought out their rare Lifetime membership for this promo period.
So make sure to hop on to the site for the full deets, and grab the deal while it's still available!
Once or twice a year, the best deal ever for Depositphotos comes around. So if you want royalty-free access to an absolutely massive library of high-quality images, grab the Depositphotos deal while you still can.
Free online giveaways to join and win
Win LIFETIME ACCESS to some of the biggest names in software including Zapier, Dropbox, Notion, and Evernote.
Join the Social Media Calendar Giveaway for the chance to win:
Unlimited Shopify Digital Product Store Launch Toolkit
1 iMAC + 1 iPhone 14 Pro Max
1 iPhone 14 Pro Max + Apple Watch
$5000 Worth Gift Cards
$10,000 Worth Discount Coupon
$5,000 Worth Bundle Discounts
Up to 365 prizes worth $220k are up for grabs in this giveaway! If you haven't won a giveaway before, this is your best shot at winning a ton of prizes.
You also get the chance to join the most active SaaS LTD community around!
Conclusion
If you want to snag some fantastic new deals for your business, then you should take advantage of these resources while they're still on sale!
Disclosure: Bear in mind that some of the links in this post are affiliate links and if you go through them to make a purchase I will earn a commission. Keep in mind that I link these companies and their products because of their quality and not because of the commission I receive from your purchases. The decision is yours, and whether or not you decide to buy something is completely up to you.